Digital Detox – Unplug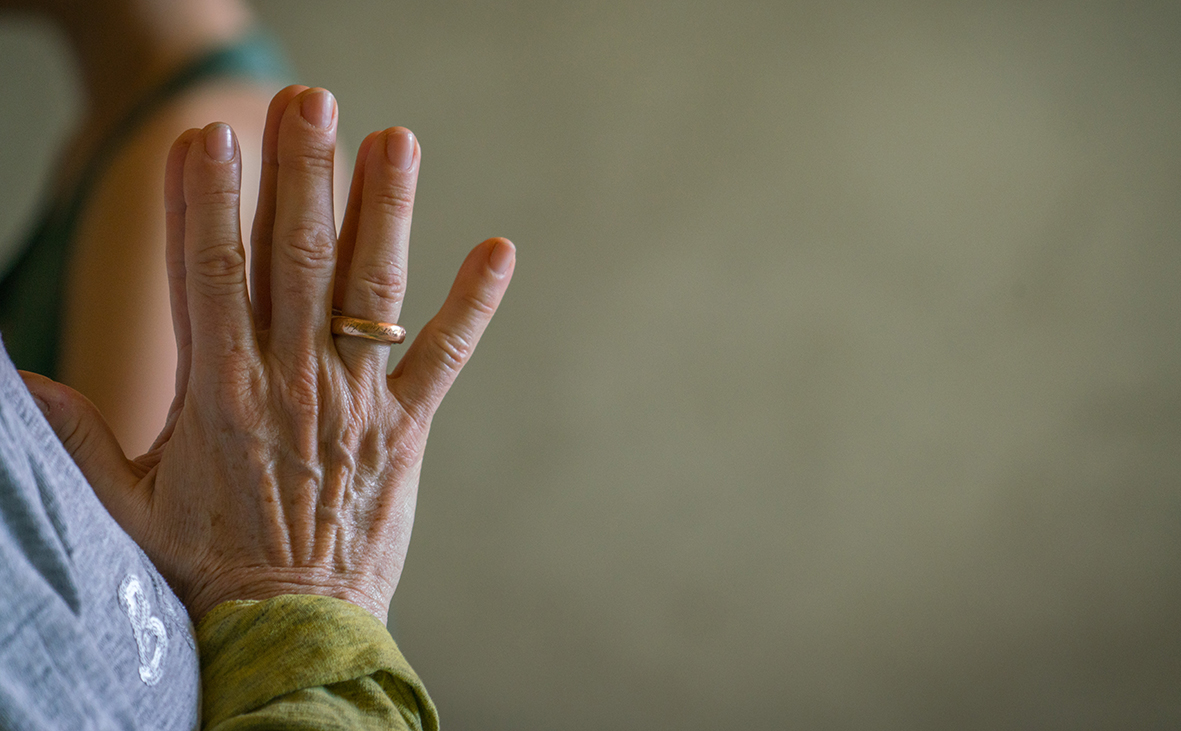 To feed your soul, you need to detach yourself from material goods.
Pull the plug with a digital detox; the surprising silence, a deep meditation, a yoga session, or an emotional gong bath.
Keeping up-to-date with everything that happens online can pull us away from our real lives.
It can therefore impact our mental health.
Disconnect.
A digital detox holiday has a number of benefits.
Get closer to nature, and you'll heal much more deeply.
Nature reduces anger, fear, stress and anxiety.
Re-establishing a human connection, and reinforcing your ties with others and with nature, will allow you to interact with the world around you, instead of with a perfect, virtual world.
Sleep deeply.
Looking at a screen before you fall asleep causes your brain to think that it should stay awake, preventing the release of melatonin.
Instead, try looking up at the stars from the gardens of Sant'Egle before you sleep – you'll have a wonderful, well-rested night.
Live in the moment.
Being connected to your phone takes time; a break from this will make you realize just how much time you were spending in front of a screen.
Turn it off, and pay attention to everything which is happening around you.
You'll begin to see things clearer, to appreciate smells, sounds and sensations which you were previously ignoring.
Dedicate time to your personal growth.
Concentrate on you; seek new experiences, read two books in one week, create a new recipe, experiment with meditation, or go to a counseling session.
Here, you'll only find Wi-Fi and telephone lines in the common areas of the hotel. You'll sleep much more deeply with no electromagnetic fields in your room.
Switch off your phone, go for a walk, watch the butterflies, the birds. Listen to the sounds of nature.
SILENCE AND MEDITATION (The lesson will be outdoors, respecting the distance)

Meditation is not avoiding reality, but meeting with it.
A quiet mind is not a naïve one. A quiet mind is alert, attentive, and listening to reality. Relax yourself deeply with a guided meditation session; be silent, calm, and the answers will come to you.
Observe your own thoughts as they swirl around your brain. Be your conscience, as it waits to be heard.
We will teach you how to reach this state of calm, which will allow you to confront your problems with lucidity; this is a tool you can take home, and use every time your mind becomes too loud.
Yoga (The lesson will be outdoors, respecting the distance)

You can relax your body and mind, finding inner balance, as you take part in our individual yoga lessons.
Lessons are taught by 3 different instructors, who have been practicing Indian Ashram yoga with their yogis. Every summer, they bring this wisdom to our yoga centre.
Gong baths (The lesson will be in Olistic Space, respecting the distance)

A healing ritual used for years by the Shamans, which aims to provoke a deep meditative state, passing through the limits of the rational mind.
These ancestral sounds can vibrate intensely through your emotions, healing old wounds and accessing forgotten memories. This gives you a greater understanding that you are part of a whole, melting away blocked-off energies and replacing them with a profound sense of wellbeing.
Gong baths are conducted in a time-free dimension, cleaning any emotional attachments which could be heavy or limiting to our growth. It is our body which remembers who we are, not our rational mind.
The natural harmonies emitted by the gong provoke a harmony between the left and right sides of the brain.
The frequencies produce Alpha waves (from 7 to 14 hertz), which induce a state of receptive relaxation, and Theta waves (from 4 to 8 hertz), which are associated with deep meditation.
8 hertz stimulate the pineal gland (divine and universal understanding), as well as the production of melatonin, serotonin (which encourages good function of the immune system), and somatropin (the life hormone). It also causes the 72,000 Nadis in your system to resonate – these are the energetic channels which encourage energy to flow freely through the body.
Massages (The massages are done safely, with gloves and a mask by the operator in our massage room. Please wear a mask during your massage.)
Loving yourself means taking care of your body; leave yourself in the hands of our certified masseurs, who offer the following types of massage:
relaxing
sport massage
Californian
Maori
Thai
Bio Shop

We are open by appointment only. Please Call before come. We can ship in all Europe. You can shop...

Bio Pool & Hot Tub

The pool area is silent and relaxing. The bathing area is extremely limited in space, meaning...
Heaven on Earth!
The only problem with Sant'Egle is that eventually, you have to go home.
Charleston, SC
Amazing! Sant'Egle is the dream of two passionate people that brings to life a 5-Star experience with justice yet comfortable tones. I marveled at the mansion built in 1600 and how elegantly and tastefully it has been restored. Andrew G, USA

LE PARADIS! produits bio, ambiance zen, propriétaires aux petits soins ! Le dépaysement ! La vue est incroyable, on est au calme, et en meme temps près d'endroits à visiter. C'était notre première expérience et franchement chaque jour je reve d'y retourner. Julie Paris

Heaven! What a lovely place. We enjoyed 3 very relaxing, beautiful days here in the peaceful environs, with the distant sound of sheep bells and the occasional visit from very friendly cat and dogs.
Kates

Burlington, Vermont
Un'Oasi nella Natura...è un vero paradiso per chi ama natura, tranquillità e animali. Daniela A, Cesenatico
Fantastiskt! Detta ställe behöver upplevas! Det är verkligen speciellt på många sätt, och vi var mer än nöjda med allt. Ligger i vackra omgivningar med en inbjudande trädgård och liten pool. De tillverkar själva det mesta som serveras. Rummen var väldigt mysiga och man sov som en stock om nätterna då det både var så tyst och skönt och så sköna sängar. Underbart att vakna och insupa den härliga luften.Värdparet är så tillmötesgående och gör allt för att man ska trivas. Vi tillverkade fårost en dag, och fick sedan avnjuta den med bröd och vin i trädgården, mycket trevligt! Vi längtar efter att få komma tillbaka! Charlotta Svezia
Great place... but don't tell to everybody! we were disappointed because we booked only 4 days. We could have stay more! Simone and Davy, New Zeland

Traumhaft! Wir wollten uns erholen, den ersten Urlaub mit unserem 8 Monate altem Hund machen und die südliche Toskana erkunden! Sant egle war traumhaft, das Zimmer perfekt, der wunderschöne Garten mit Biopool, Hängematten, Sitzgelegenheiten und Grillecke wunderbar! Bei der Ankunft sind wir mit einem schönen Glas Biowein, Brot und toskanischen Spezialitäten begrüßt worden. Lappe Germany
Momentos de Conexão! falar do sorriso através dos olhos, do carinho no atendimento, do amor no preparo da alimentação totalmente orgânica, no empenho em solucionar qualquer eventualidade. Fabiana, Rio de Janeiro
Bio Pool & Hot Tub
Our Organic Summer pool is constructed with natural materials, without a hint of cement, in the shape and appearance of a natural lake.
The pool area is a place for relaxation and silence.
The swimming area is very small and therefore is not suitable for exercise or play activities.
The maximum depth is 1.4 meters or 4 feet 7 inches.
Water purification is entrusted to an electrolysis filter which transforms the whole natural salt from Trapani in the WWF region into natural chlorine that prevents the formation of algae and disinfects the water.
For that your skin will not be ruined by chlorine and algae of chemical origin.
Our Pool is open from 9am to 7pm only for the guests of Sant'Egle.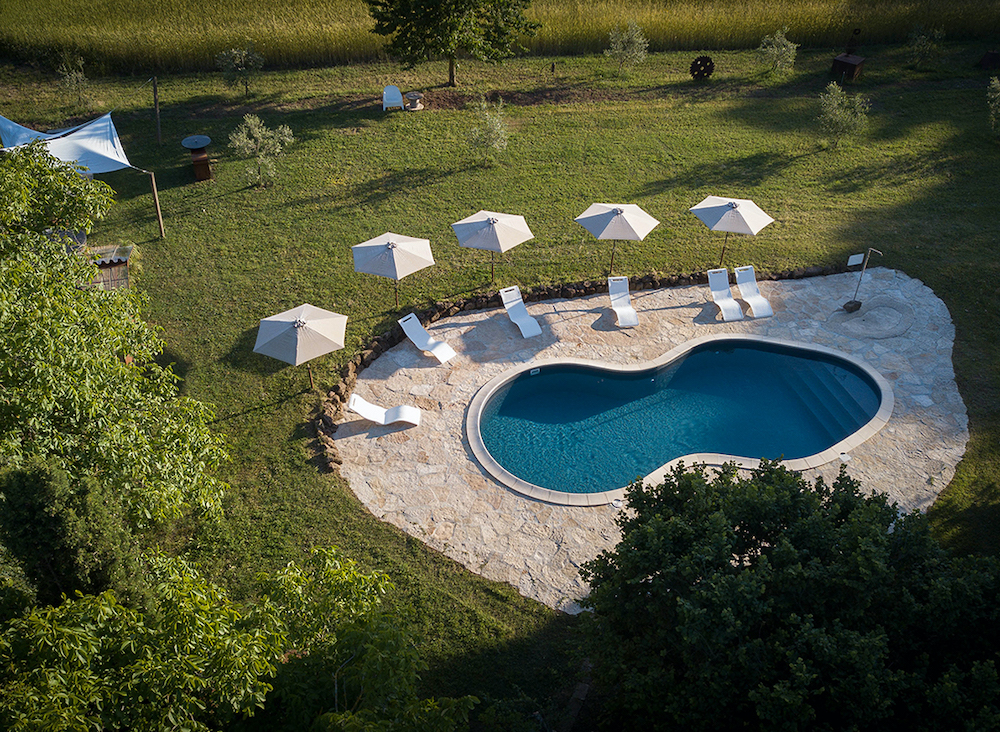 Holistic Space for Retreats
At the Sant'Egle Organic Agriturismo, there is a new multi-purpose space available to anyone who would like to organise courses, cultural events, presentations, shows, readings, or spiritual retreats.
Sustainably built, and fully respecting the guidelines of an energetically passive house, this space breathes as if it were living. It takes in and releases moisture based on its climactic needs, thanks to the use of clay and thatching as thermal insulation in the walls and floor.
The recycled-wood beams follow the curvature of the hill, with natural light flooding in thanks to the side-facing windows.
The entrance has a large window which can be opened. It is kissed by sunrise each morning, looking out over the organic vegetable garden.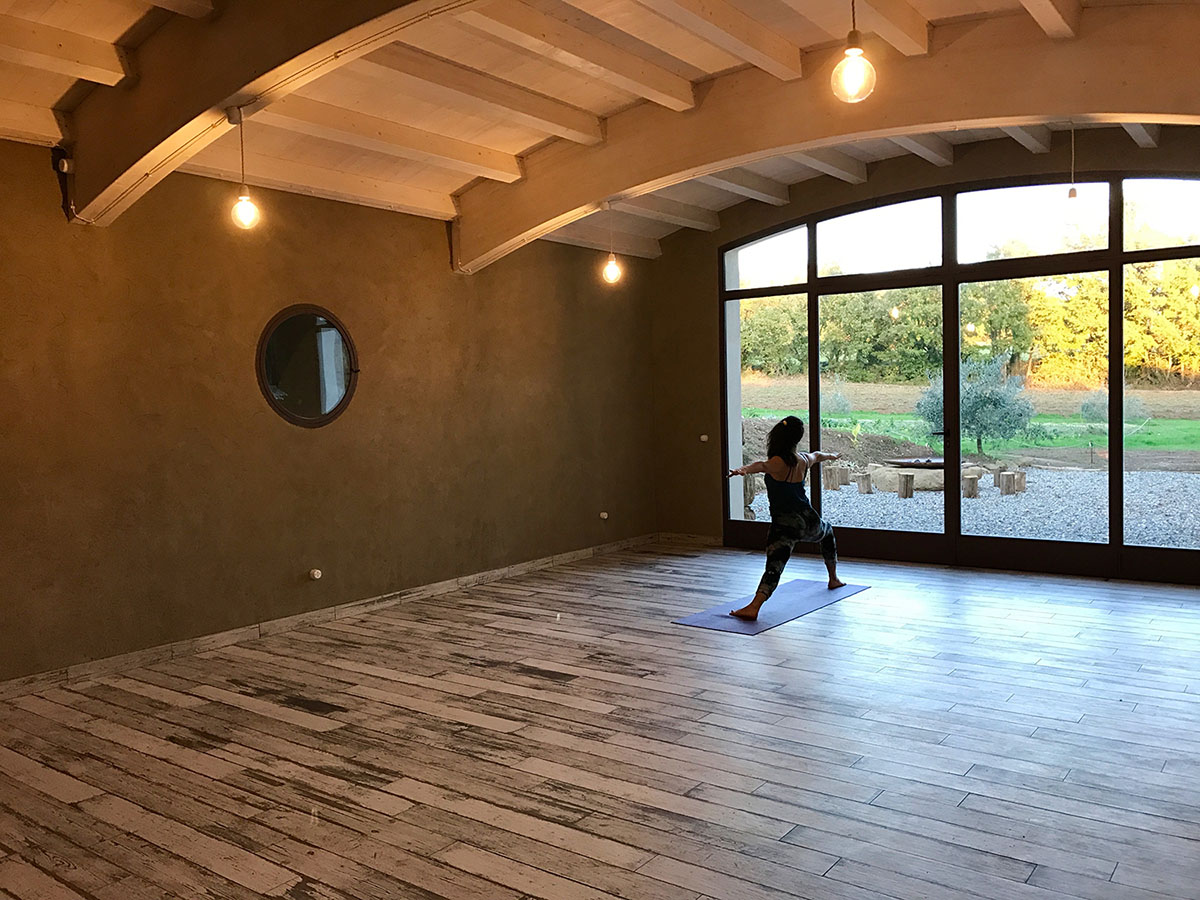 Creative UpCycling
At Sant'Egle, we like to recycle everyday objects and artistic pieces – all those things that consumers would regularly throw away.
Only those who are passionate about land reclamation, bins, landfill sites, and scrap metal can understand the satisfaction that comes with seeing beyond this; the satisfaction in realising that something which is lost, thrown away, broken, old, rusty, or unused, can be transformed into something more.
We at Sant'Egle collect everything, and divide it by material type.
Then, when we can find the time, we sit ourselves down in front of our 'junkyard'.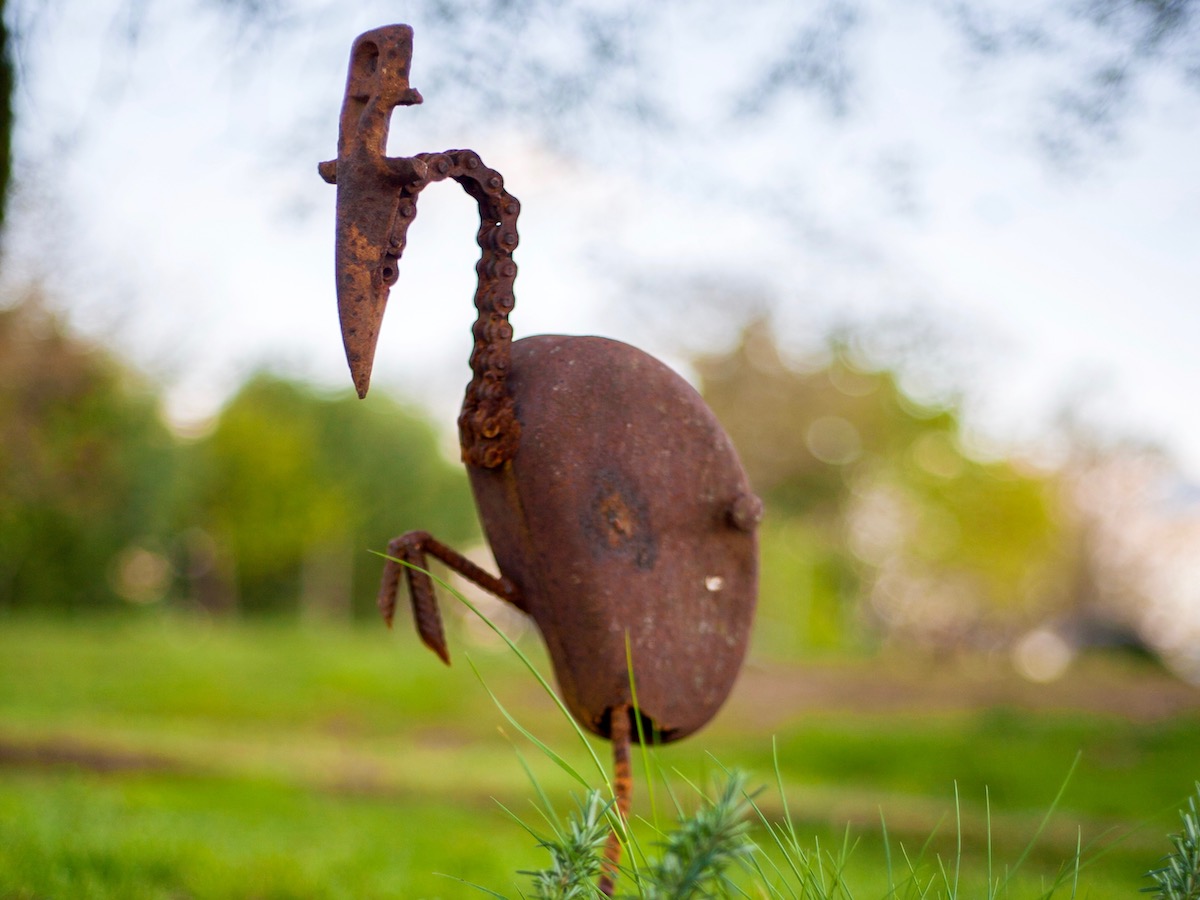 MUST SEE, SANT'EGLE'S

SURROUNDINGS
Do you love nature? Are you a nature photographer? Are you interested in the Etruscan civilisation, the cities of Tufo, the ancient mines, and the hot springs? Are you a cyclist, who loves to follow the rugged pathways on an MTB? Do you want to do yoga, surrounded by nature, or run through untouched forests? Do you want to visit the Uccellina National Park, or go for a dip in the crystalline waters of the Argentario? Do you want to visit the unknown island of Giannutri, or the more famous Giglio island? Do you want to go swimming in the ancient volcano lake, Bolsena, or trek through the beech forests of Mount Amiata? All these activities, and many more, are available through daily excursions from the agriturismo.