HOLISTIC SPACE
HOLISTIC SPACE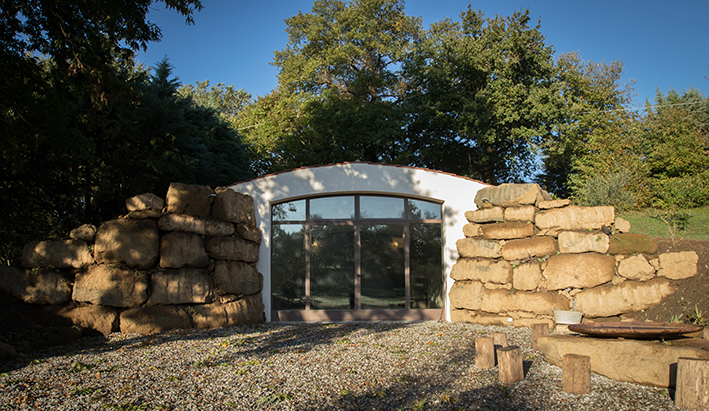 Sant'Egle Organic Farm offer a new multifunctional event space available free to all who wish to organize a course, cultural event, presentation, show, reading, or spiritual retreat.
Constructed using historic and eco-friendly methods, this energy passive building breathes like a living being, capturing and giving moisture as needed, keeping the space comfortable year-round with the use of clay and straw as insulation on the walls and floor. Reclaimed wooden beams trace the curve of the hill and natural light streams harmoniously through side windows.
The entrance has a large glass door, which is kissed by dawn's first rays of sun peaking over the organic synergistic orchard. The building is discreet in the midst of our Tuscan landscape due to its grass roof.
The space of 60 square meters, or 645 square feet, is built completely below ground by utilizing the natural slope of the hill. The heating and air conditioning is sustainable because of the constant ground temperature throughout the year and two nearby, visitable natural 20 meter (60 foot) long caves. Over 2000 years ago, these were use as tombs by the Etruscan civilization, but they were desecrated in the Roman era and utilized as cellars until World War II. Are you interested in using our space for your gathering? Do not hesitate to contact us
.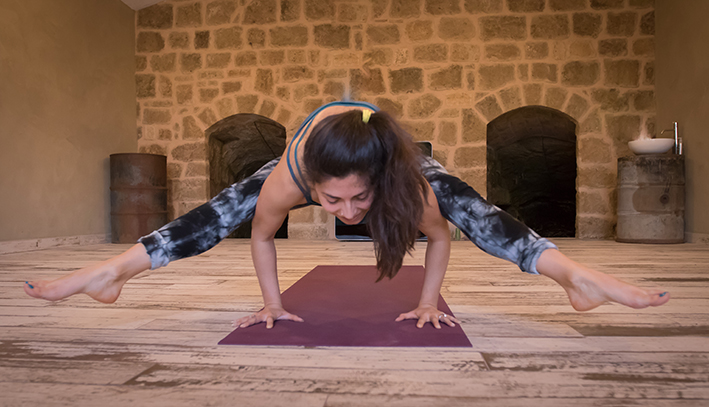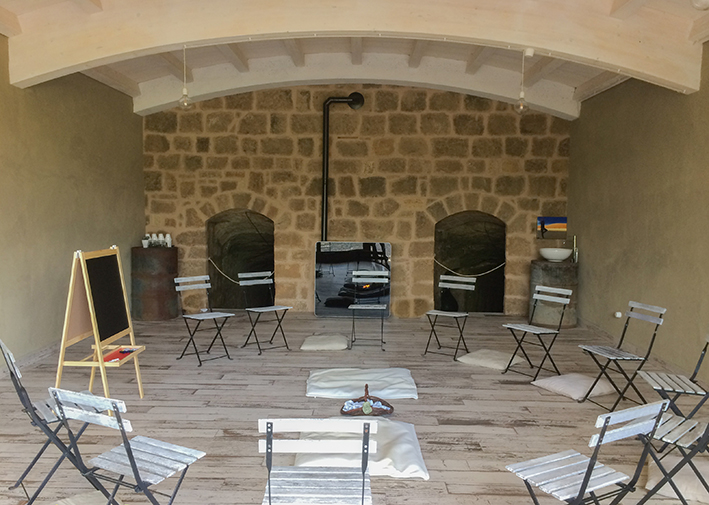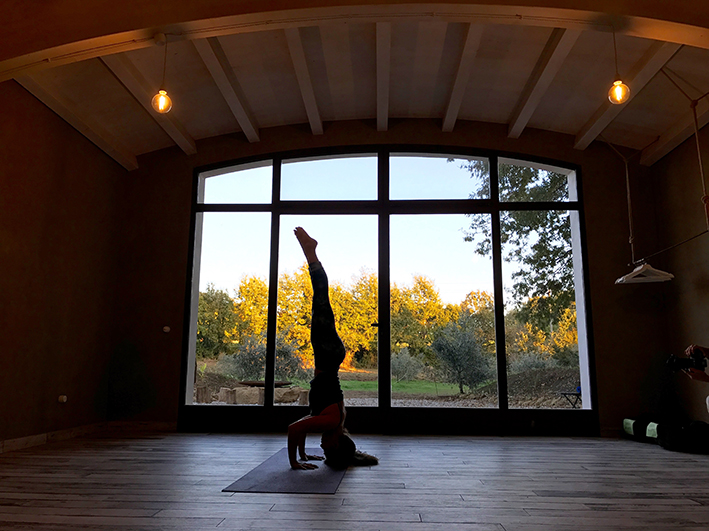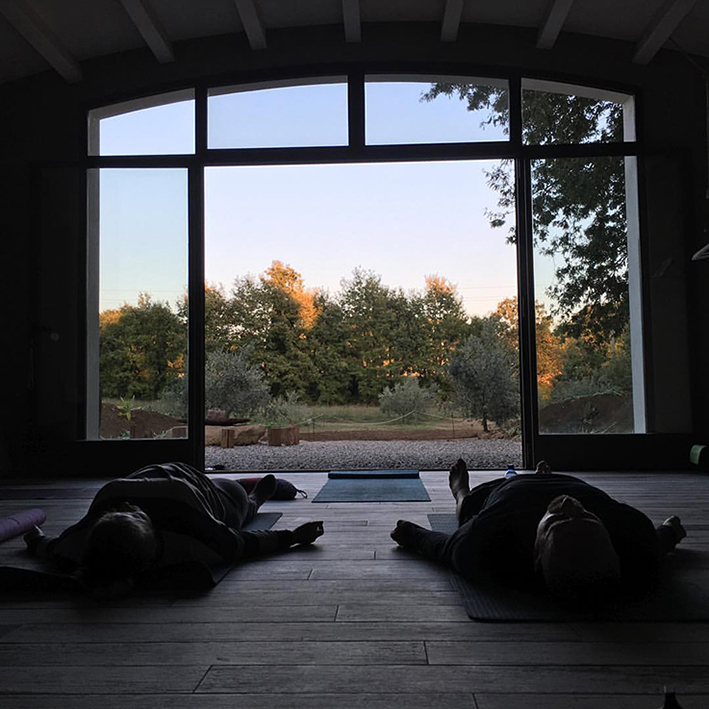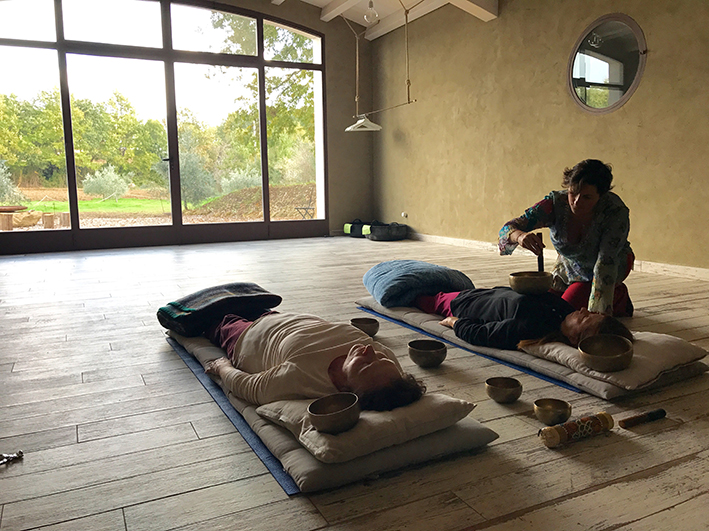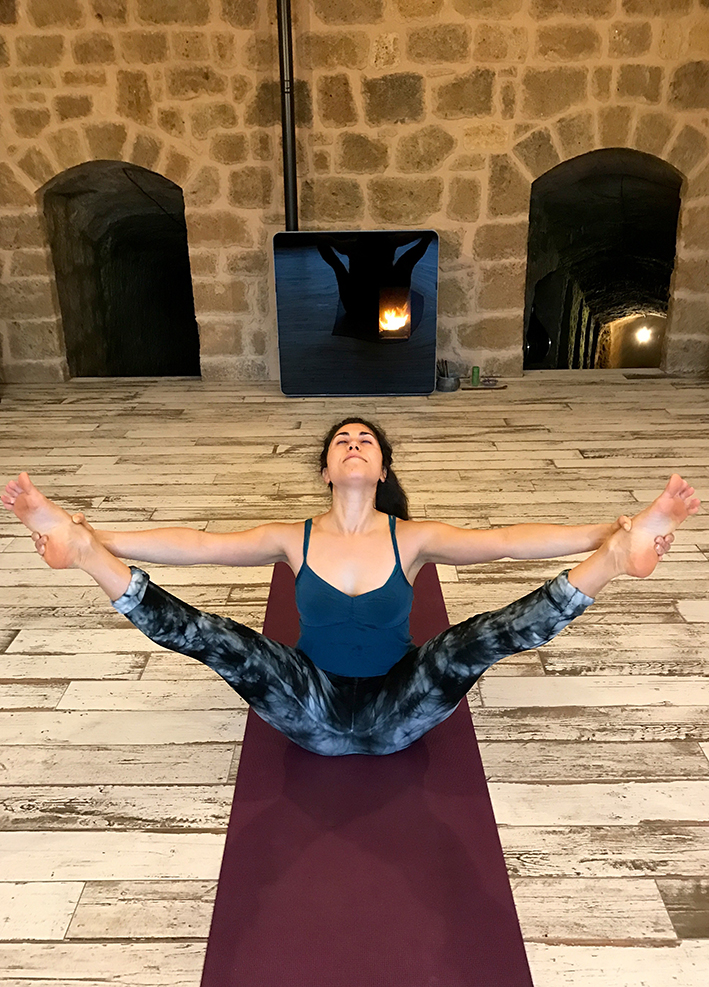 Corsi su richiesta di agricoltura, formaggio, cucina, coltivazione dello Zafferano, raccolta olive

Sei interessato ad utilizzarlo? non esitare a contattarci :-)