Multi-purpose space available to anyone who would like to organize courses, cultural events, presentations, shows, readings, or spiritual retreats.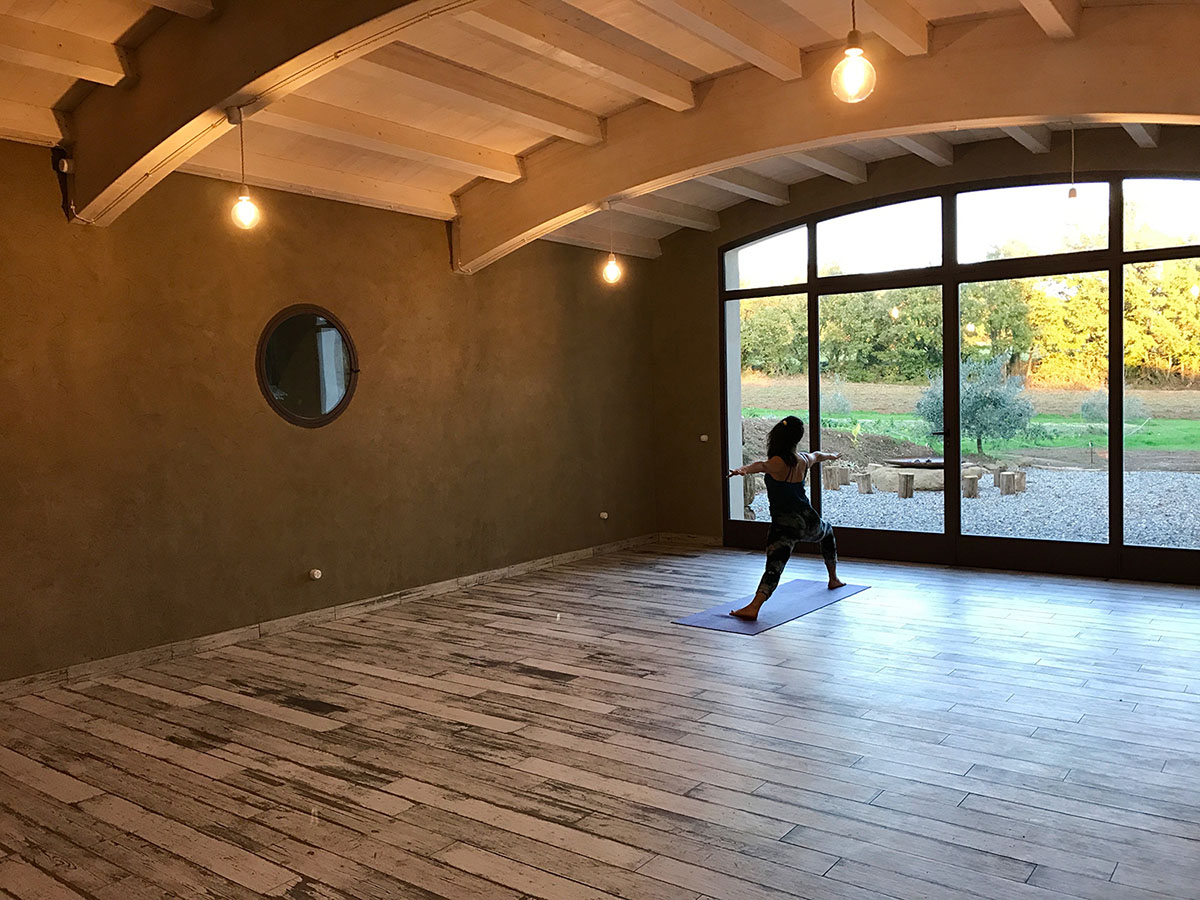 Sustainably built, and fully respecting the guidelines of an energetically passive house, this space breathes as if it were living. It takes in and releases moisture based on its climactic needs, thanks to the use of clay and thatching as thermal insulation in the walls and floor.
The recycled-wood beams follow the curvature of the hill, with natural light flooding in thanks to the side-facing windows.
The entrance has a large window which can be opened. It is kissed by sunrise each morning, looking out over the organic vegetable garden.
The building has no effect at all on the surrounding environment, thanks to its plant-covered grass roof, designed to attract butterflies.
The space is 60 meters squared, constructed entirely underground due to the natural slope of the hill.
Heating is controlled by a pellet stove; the conditions are sustainable, thanks to the constant temperatures emitted year-round from two natural grottos. These can be visited up to 20 meters. We believe them to have been two ancient Etruscan tombs, ruined already by the Roman era and used until the Second World War as cellars.
The space is dedicated to rituals involving fire.
There is also an outdoor space dedicated to fire rituals.
This space is for all our guests for do Yoga and meditation.
Inside there are Yoga mats, blocks and various tools to facilitate the practice as well as an herbal tea corner.
Read rules before entering and respect this sacred place.
Are you interested in using it to organize a holistic event? do not hesitate to contact us :-)
Do you want to take a Yoga class with one of our teachers?
The cost for an individual lesson varies according to the number of people:
1 pax 70 € - 2 pax 120 € - 3 pax 160 €
7 lessons: 1 pax 450 € - 2 pax 840 €