Wellness, wellbeing, relaxation and rebirth
Floating experience in our sensory deprivation tank, private yoga lessons, sound massage and holistic massage.
Enjoy life, because wellbeing is part of our nature.
Included as part of your stay, you can enjoy our saltwater bio pool from 9.00 to 19.00 as well as our hot tub, heated by solar panels.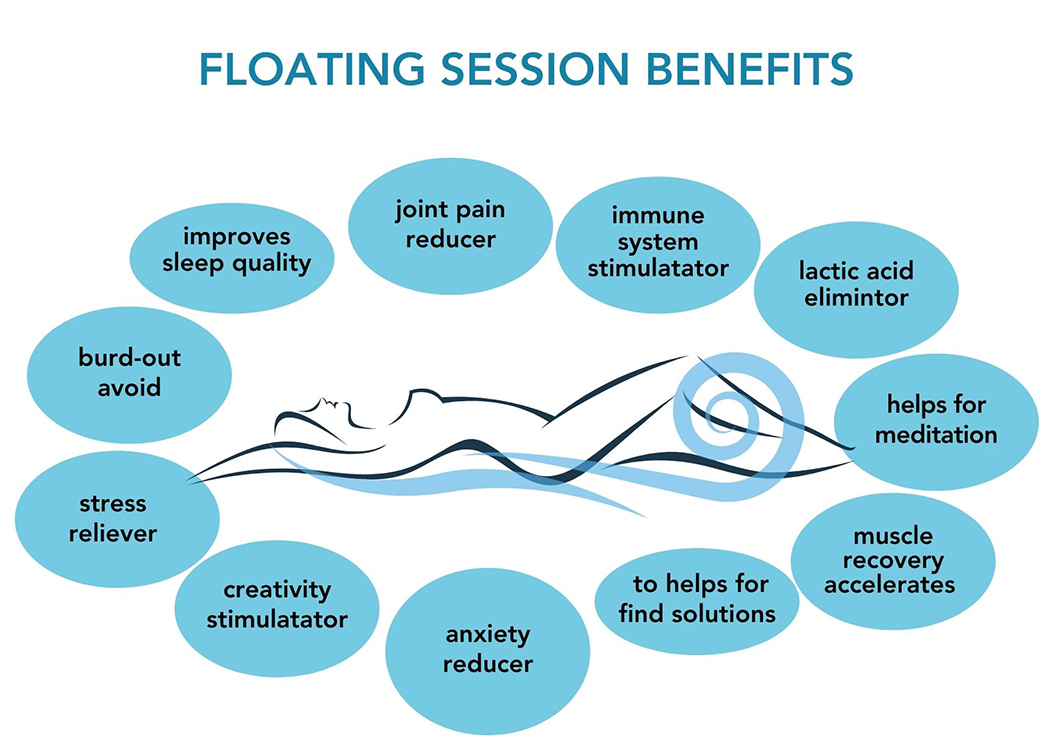 NEW FOR 2022: FLOATING EXPERIENCE

The Floating experience is based upon sensory deprivation therapy, inciting a deep relaxation and offering great psycho-physical benefits.
Immerse yourself in warm liquid as soft as silk, which will allow you to experience true weightlessness.
The experience lasts one hour and costs 64€ - a discounted rate for guests at our agriturismo.
Want to find out more about the benefits? Click here!
---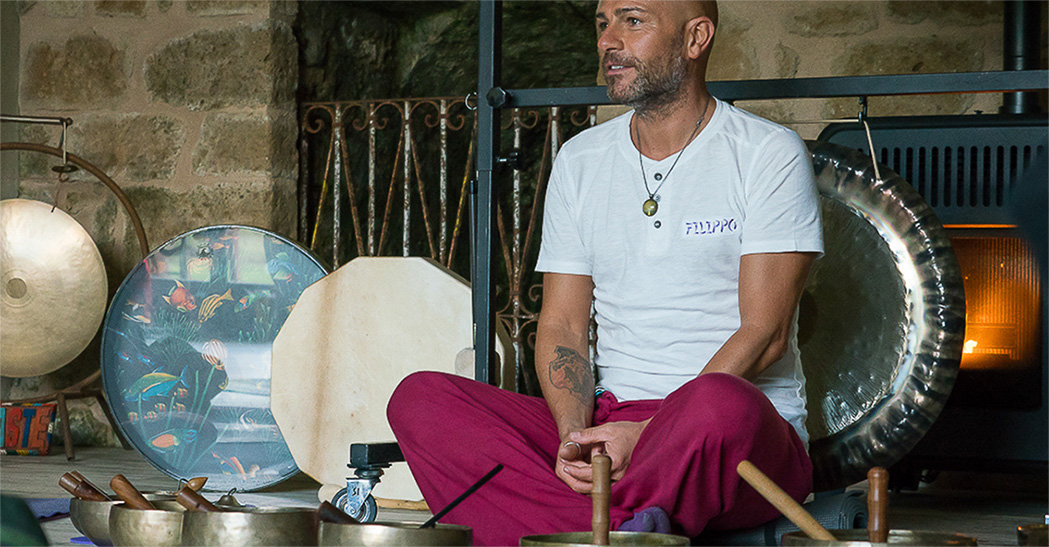 TIBETAN BELL SOUND MASSAGE AND GONG BATH
Favoured for centuries by Shamans, this healing ritual aims to help you achieve a deep meditative state, bypassing the limits of the rational mind.
The ancestral sounds cause your emotions to vibrate more intensely, cleaning out any emotional wounds and unlocking forgotten memories, helping you to understand that you are part of a whole. The vibrations melt away any blocked-up energy and provide you with a deep sense of wellbeing and energy.
The gong bath takes place in a timeless dimension, clearing any heavy or limiting structures which may be preventing our evolution; it is the body who reminds us of who we are, not the rational mind.
The natural notes emitted by the gong encourage a harmony between the left and right sides of the brain.
These frequencies produce Alpha waves (from 7 to 14 Hertz) which induce a state of receptive relaxation, and Theta waves (from 4 to 8 Hertz) which are associated with a deep meditation.
Waves at 8 Hertz stimulate the pineal gland (which harbours divine and universal knowledge) as well as the production of melatonin, serotonin (which allows the immune system to properly function), and somatropin (life hormone). These waves also allow for harmony of the 72,000 Nadis – energy channels which encourage energy to flow freely through the body.
The session costs 120€ per person or 200€ per couple. For groups of at least 8 people, the price is 50€ per person.
---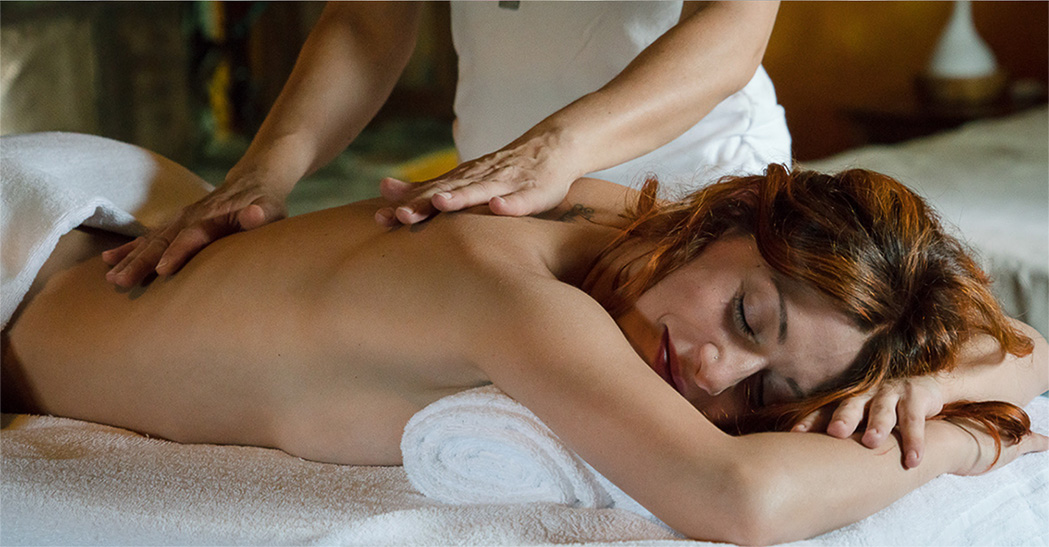 TRADITIONAL & HOLISTIC MASSAGES
Loving yourself means taking care of your body, using the attentive hands of our certified holistic professionals.
Our massages are carried out safely, with all staff using gloves and masks in the massage lounge. You are also required to wear a mask.
The session lasts 1 hour and costs 89€ for Sant'Egle's guests.
Choose from the following massage types:
Relaxing Deep Tissue Massage | Neck and back massage using Oriental and Western techniques.
Californian Massage | A psycho-corporeal massage, which is both relaxing and stimulating, allowing you to return to yourself, reawaken your sensibility, and find a new balance.
Sport Massage | Recommended for athletes, this massage works primarily on muscles and tendons, and is a great way to wind down after intense physical activity.
Lymphatic Massage | A gentle massage which stimulates the lymphatic vessels to reduce swelling and cellulite.
Maori Massage | A deep-tissue massage with powerful myofascial tools.
Vodder's Manual Lymph Drainage Massage | Recommended for increased lymph formation, augmented lymphatic flow, stimulation of lymph node activity and reduction of lymph stasis.
Ayurveda Massage | Stabilises the balance between mind and body, stimulating chakras which aid in the self-healing process. This massage encourages the circulation of blood and vital fluids, and is essential in maintaining a healthy body and mind.
Crystal therapy | To rediscover a balance in chakras and encourage natural self-healing. The crystals are of various shapes and colours, which stimulate the individual's natural resources, allowing them to reach and maintain a sense of psycho-physical wellbeing.