Are you a cyclist who has chosen to use bicycle as a means of transport?
Or maybe you wish during your holiday to discover the surprising Tuscan Maremma with a vehicle with zero impact on the environment?
You are in the right place!
The Sant'Egle organic farm is the Bike Hotel you were looking for.
We are in Sorano a stone's throw from Pitigliano, Sovana and the Terme di Saturnia.
By choosing a Slow holiday, you will recharge your mind and body.
The bicycle allows you to get in touch with the nature, traditions and culture of the place.
With a slow pace, you will have the opportunity to fully appreciate the landscapes, the silence of the wind, you will find details, new horizons, the smells and sounds of wild animals.
You will live new experiences, where the duration and the goal take a back seat.
Here in Sant'Egle we provide all our passion for cycling and knowledge of the area, offering multiple services dedicated to cycle tourism, thanks to our new BIKE POINT created thanks to the Grosseto Chamber of Commerce which supports the Tuscany Region project for sustainable and slow tourism.
Here you will find our services dedicated to those who love or want to approach slow tourism by bicycle.
---
SANT'EGLE BIKE POINT
WHERE YOUR BIKE WILL SLEEP SWEET DREAMS
WITH EXCLUSIVE SERVICES OFFERED BY TRUE BIKE LOVERS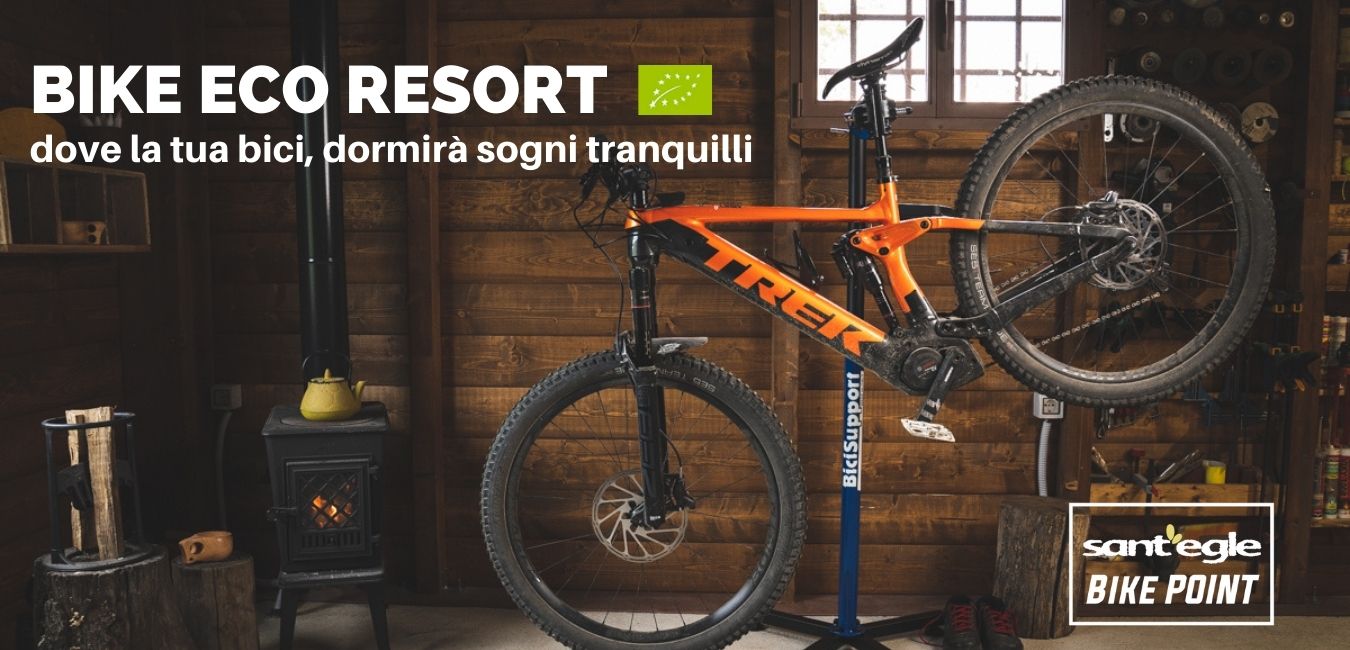 Protected areas parking

you will find 2 locked areas where you can park your bicycle in total safety.
25sqm Bike Point + 60sqm holistic space.
Alternatively, if you prefer, you can bring your bicycle to your room or luxury tent.
Free and green ebike recharge
free charging station for ebike powered by our solar panels. 100% GREEN energy with zero impact on the environment.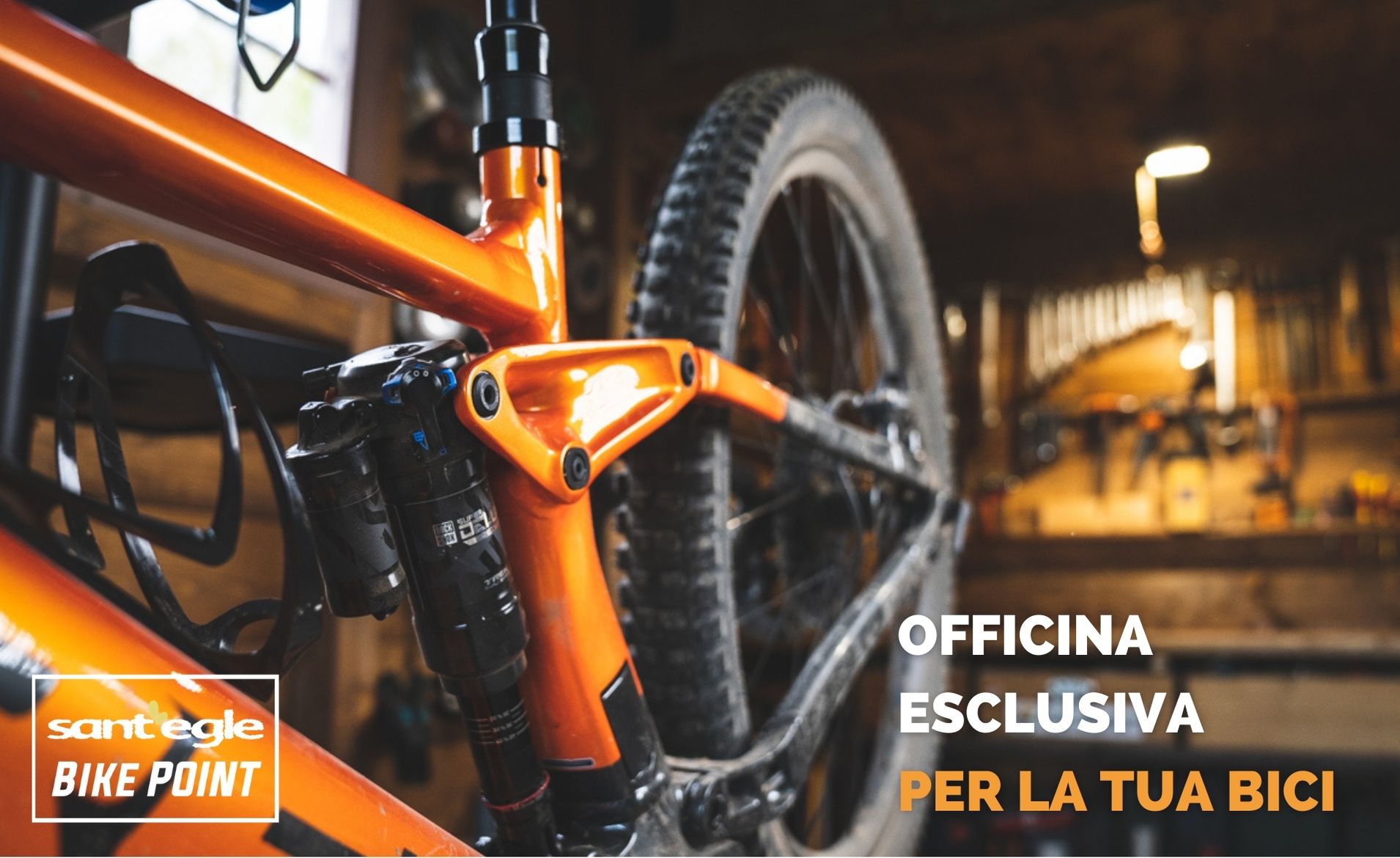 Repair shop
we are passionate cyclists and have everything you need to maintain your bike.
Any spare parts, if not present in the workshop, can be purchased in Pitigliano.
Bike wash
you can wash your bicycle in the dedicated area.
E-Bike Rental
on request we have E-bike MTB available for rent. Thanks to pedal assistance, to enjoy the beauty of the bicycle, without too much effort, even with challenging gradients, typical of this area.
For other types of bicycles, we can suggest other affiliated rentals in the area.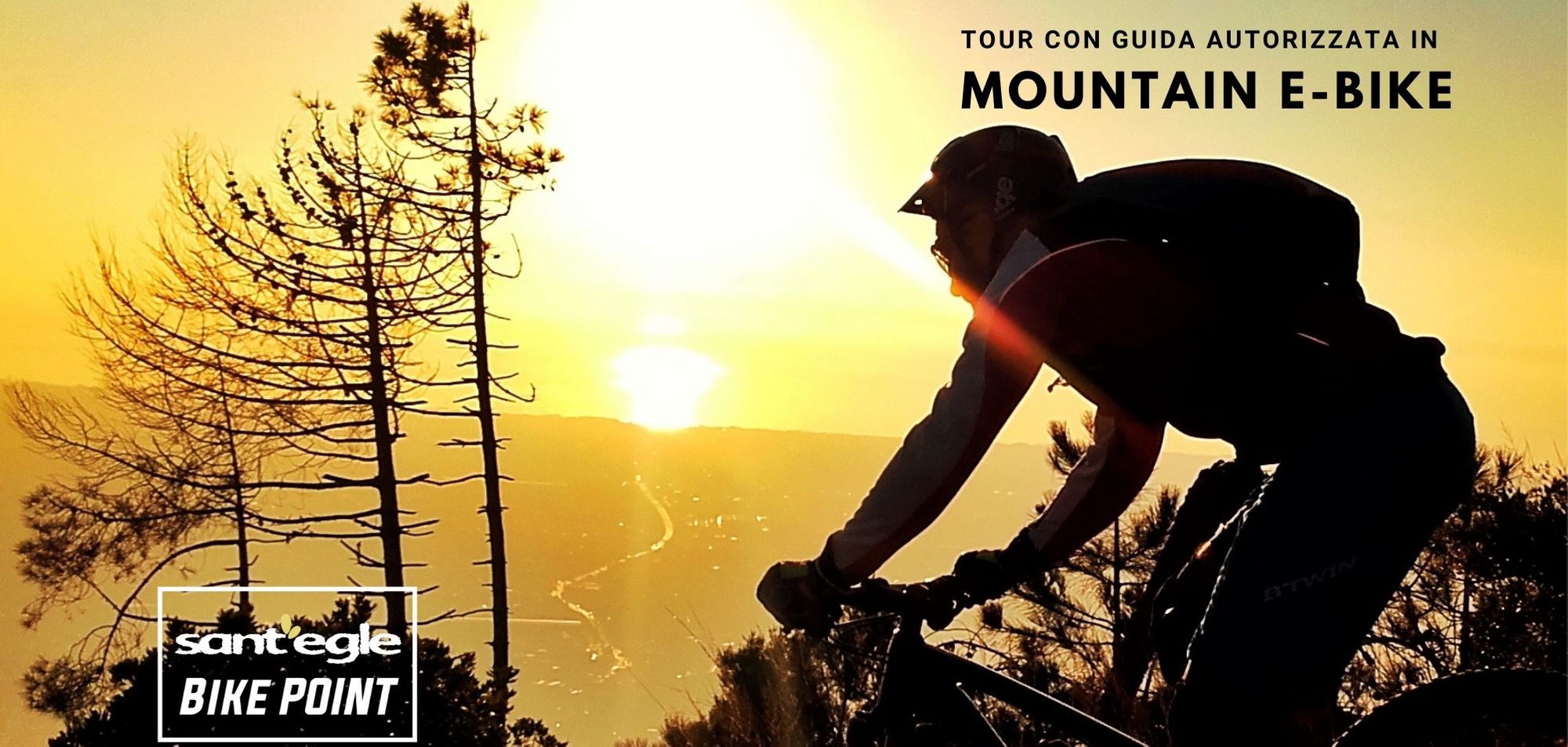 Guided E-Bike tours
on request we offer guided tours for the whole morning or afternoon by Ebike with an authorized guide, in breathtaking places in the Tuscan Maremma.
The tour costs € 120 for one person and € 160 for two people.
Safe Drinking water
there are two sources of drinking water available 24/24.
If you would like sparkling water, you can come with your bottle to the reception. The service is free of charge.

Best Organic Breakfast
our breakfast has been compared by many to a lunch due to the variety of sweet and savory products there are.
But we are very proud to offer all those who will spend their day on a bicycle a substantial but balanced breakfast complete with our organic Spirulina.
We have been, since 2010, the first producers in Italy of organic Spirulina which contains 8 essential amino acids, essential for having usable strength during your pedaling and for an easy and fast post-performance recovery.
You can get organic drinks and meals at any time of day in our Winter garden, next to the Bio pool, in L'Osteria senza Oste.
You can find hot drinks, alcoholic, non-alcoholic drinks, juices, fruit and dishes cooked by us healthy and nutritious, vegetarian, vegan and with meat, ready to eat in the garden or in your room.
Lunch bag
upon reservation it is possible to have a packed lunch, in compliance with sports diets, food intolerances and restrictions.
Laundry
we can wash and dry your clothes with the Maremma sun at a cost of € 10 / washing machine.
Alternatively there is a wash and dry in nearby San Quirico di Sorano (2km) and you can hanging in our line.

Floating, Massage and Physiotherapist
You can eliminate joint pain and reduce lactic acid thanks to a Floating session
Upon reservation it is possible to have a sports massage and physiotherapist service. More info here!
In Pitigliano, in addition to the emergency Petruccioli Hospitale, there is also the Integrated Medicine hospital.

GPS tracks
Sant'Egle is the ideal place for a cycling holiday in Tuscany.
At the reception you can have the link to download a selection of suggestive GPX tracks for MTB, Gravel and road bikes.
The tracks are on dirt roads, woods, canyons, trails, single tracks and asphalt.
Each cyclist is responsible for their ability to pedal the downloaded tracks.
V.I.P. itineraries
Many have defined Sant'Egle, the obelicus of the world because we have the privilege of being touched by many events, paths, tracks and single tracks, so famous that they come to ride them from all over the world.
Here are some names, the Primitivo, Italy Coast to Coast, Via Francigena, Tuscany Trail, Via Clodia, the Ring of the Briganti, the Path of the Briganti, the Vetta Mare, the ascent of Pantani di Poggio Murella, the enduro tracks of the Amiata, the Maremma Challenge and many others.
If you want to download the tracks, click here!
Recovery in case of difficulty
in the event of a broken bicycle, we offer a bicycle and cyclist recovery service.
The service costs € 2 / km.