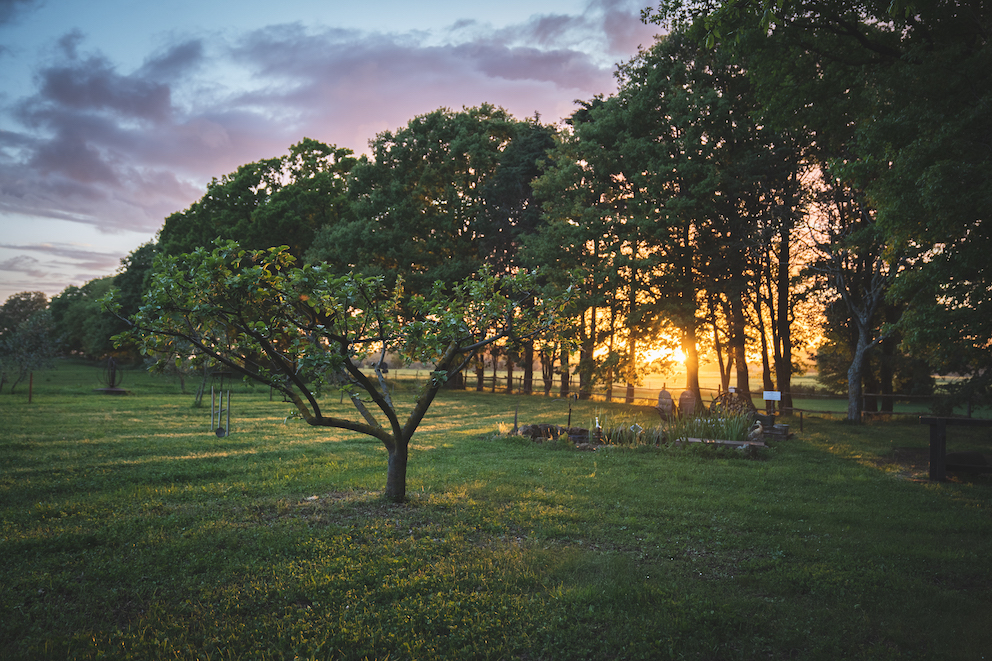 GOING ON HOLIDAY MEANS RELAXING, ENJOYING YOURSELF, AND LETTING GO OF YOUR WORRIES AND STRESSES.
You will share the hotel with only 5 other couples within our 3-hectare space.
Each Suite or Luxury Tent has a large outdoor area at its disposal where you can move in complete freedom.
Here, you will be alone with the person you came on holiday with!
Your private area will have a garden shaded by trees, two sun loungers, a table with two chairs at which you can enjoy your meals, an outdoor sofa and/or hammock, an array of flowers to admire, grass to wander through barefoot, and birds to watch. You will be surrounded by the sounds of nature.
You can use our bio pool respecting the distance and using common sense.
You can check in on your own from 3pm, arriving at the time that suits you best, thanks to the directions we will send you by email.
You can have breakfast in our large breakfast room.
You will have a self service restaurant open 24 hours a day where you will find many types of organic drinks and wines. They are all hand made dishes, cooked with our hands based on organic or zero km farm products, coffee corner, tea and hot herbal teas.
To ensure your private space is occupied only by you, room cleaning and sheet changing will occur ONLY ON REQUEST.
The entire property will be cleaned using an Ozone Machine, which kills any viruses, bacteria or insects, disinfecting the surfaces with 0.5% sodium hypochlorite and EM (Effective Microorganisms), which are 100% biodegradable.
We live here, we are at your disposal from 8.30 am to 7 pm, without ever invading your privacy.
These regulations must be followed in order to guarantee your safety, our safety, and the safety of other guests.
Anyone who does not respect these rules will be asked to leave the property, with no opportunity for a refund on their stay.
If you have any questions or doubts, do not hesitate to ask!